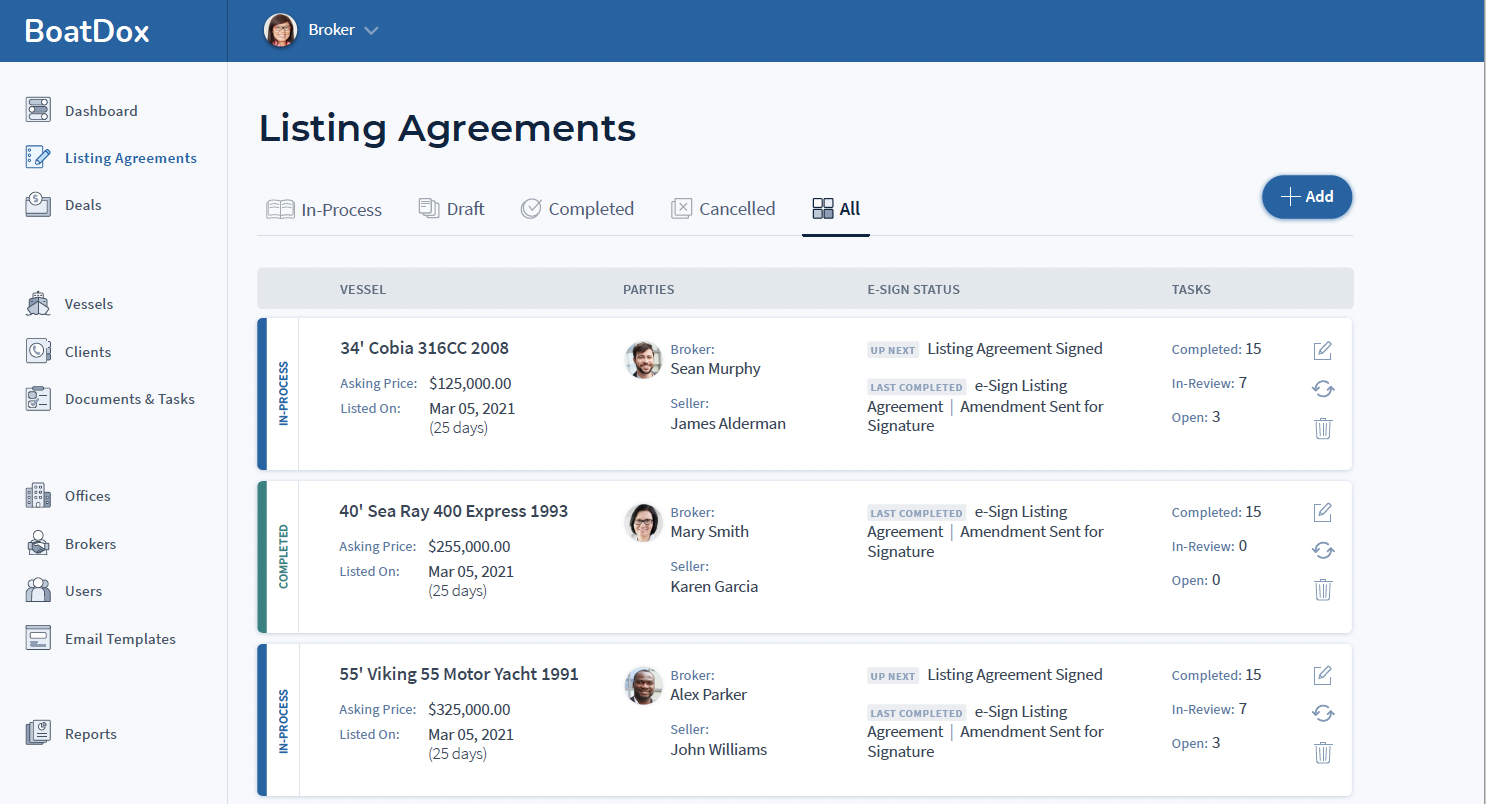 The yachting industry has long been subject to the whims of private enterprise and as we have said many times, IF YOU CONTROL YOUR DATA, YOU CONTROL YOUR DESTINY. We take that very seriously as is evidenced by the introduction of yachtbroker.org as the ONLY INDUSTRY OWNED MLS in yachting. Yachtbroker.org allows any member of any professional yachting association to upload their vessel data into the central repository and search that database at no charge. If a member company wants to utilize that data to power their inventory displays or the search engine in their website, we have very cost effective and powerful tools available through API to accomplish that goal. Through yachtbroker.org, you can produce elegant brochures and other marketing material, feed websites, populate email blasts, create links to enhance SEO and a realize a host of other benefits. It's a great way to promote your boats and hopefully, generate leads and bring clients to your door.  
Now to quote one of the luminaries in our industry "WHAT ELSE YA GOT??"  
What else we have is a new member service called BoatDox.org! 
For many years, associations across North America have clamored for an industry owned solution to processing the forms and contracts necessary to buy and sell yachts. We are proud to introduce the ONLY INDUSTRY OWNED document processing system, built with the broker and client in mind!  
BOATDOX.ORG is a clean sheet, end to end solution for producing all of the paperwork relevant to a boat or yacht transaction. Simply put, it all begins with a listing agreement and you will find that BOATDOX.ORG provides an intuitive and elegant process to collect that data. Once loaded into the system, it will automatically populate the appropriate fields in whatever document you want to create. If you need to stop and obtain more data, simply close the file and when you reopen it you can pick up where you left off. Once created, you can forward the document to your client for signature and your deal is on the way to a successful closing. Vessel and deal data are tracked on your personal dashboard with alerts and calendar reminders of critical dates for specific tasks. Company administrators and upper level executives have dashboard information available at their fingertips to see an overview of what is happening in your company from a macro view right down to the smallest details. This system is built for you to help manage your deals and manage your business, effectively and efficiently. 
We have worked with some of the top names in the yacht sales profession to create this elegant, intuitive, mobile optimized platform. Electronic signature is a baseline foundational element for this product and all forms and contracts will hold that capability. The system was developed to ensure the security of all data and we have worked diligently to assure that YOUR DATA remains in YOUR control. YOUR DATA WILL NEVER BE HARVESTED BY PRIVATE ENTERPRISE TO SOLICIT SERVICES. IT SIMPLY CAN'T BE!  
Additionally, we have engaged a world-renowned cybersecurity company to act as our "security officers". Their job is to continually test our system and provide us with best practices to maintain the integrity of the information. No data system in impervious to attack, but we have made every effort to ensure the security of your data and to be certain that it stays where it belongs, IN YOUR CONTROL! 
We are very excited about this new offering and we believe that the industry finally has a secure, effective and elegant tool with which to affect their transactions without fear of their hard-earned data being at risk. We're planning on launching fall of 2021.